Thursday, 26 May 2005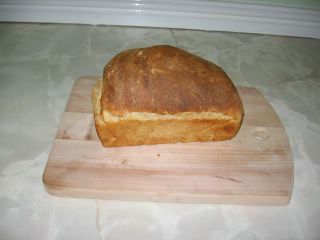 It may be a bit lopsided, but it tastes so much better than store-bought!
Posted by

Jessica at Bwlchyrhyd
at 15:11
No comments:


Monday, 23 May 2005
This photo is shot from the living room looking through the dining room and into the kitchen at the far end. There are two steps up from the living room into the dining room, and another step up into the kitchen. The ceiling heights, however, do not increase correspondingly. Consequently, the kitchen feels rather like a cramped bowling alley at times...
Posted by

Jessica at Bwlchyrhyd
at 16:35
No comments: